Automation for the benefit of you and your customers
More efficient customer service with AI chatbot
Contact us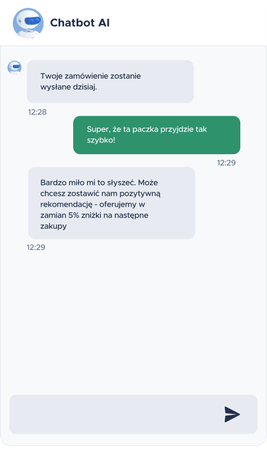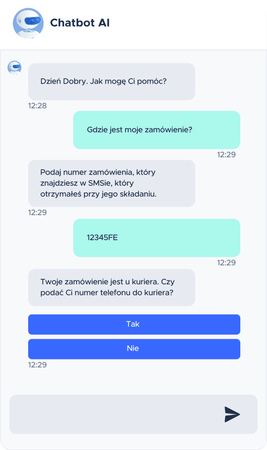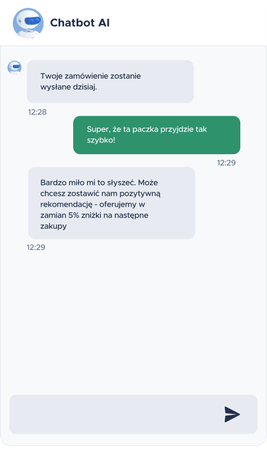 Present a tailored offer
Provides the best care for customers. The fastest and tailored to their needs.

Takes over from employees repetitive, tedious tasks.

Combining automation with personalization allows you to scale up without decreasing the quality of customer care.
What chatbot do for your company
With the use of the latest achievements of Artificial Intelligence, Machine Learning and NLP, our experts will create a special chatbot tailored to the individual needs and specificity of your company for Customer Service, Sales, HR departments, Accounting and Administration.
Discover chatbot capabilities for the banking sector
Check demo
Get the best employees by streamlining recruitment
Check demo
Integrates with popular platforms
Contact us
Contact form
The data administrator is Sages Sp. z o.o. with its registered office in Warsaw at ul. Nowogrodzka 62c. Provision of data is voluntary. The person to whom the data relates has the right to access, change and delete the data in the manner specified in
Privacy policy.