Optimization of planners' work
UNIplaner - customized schedule, created easily and quickly
Contact us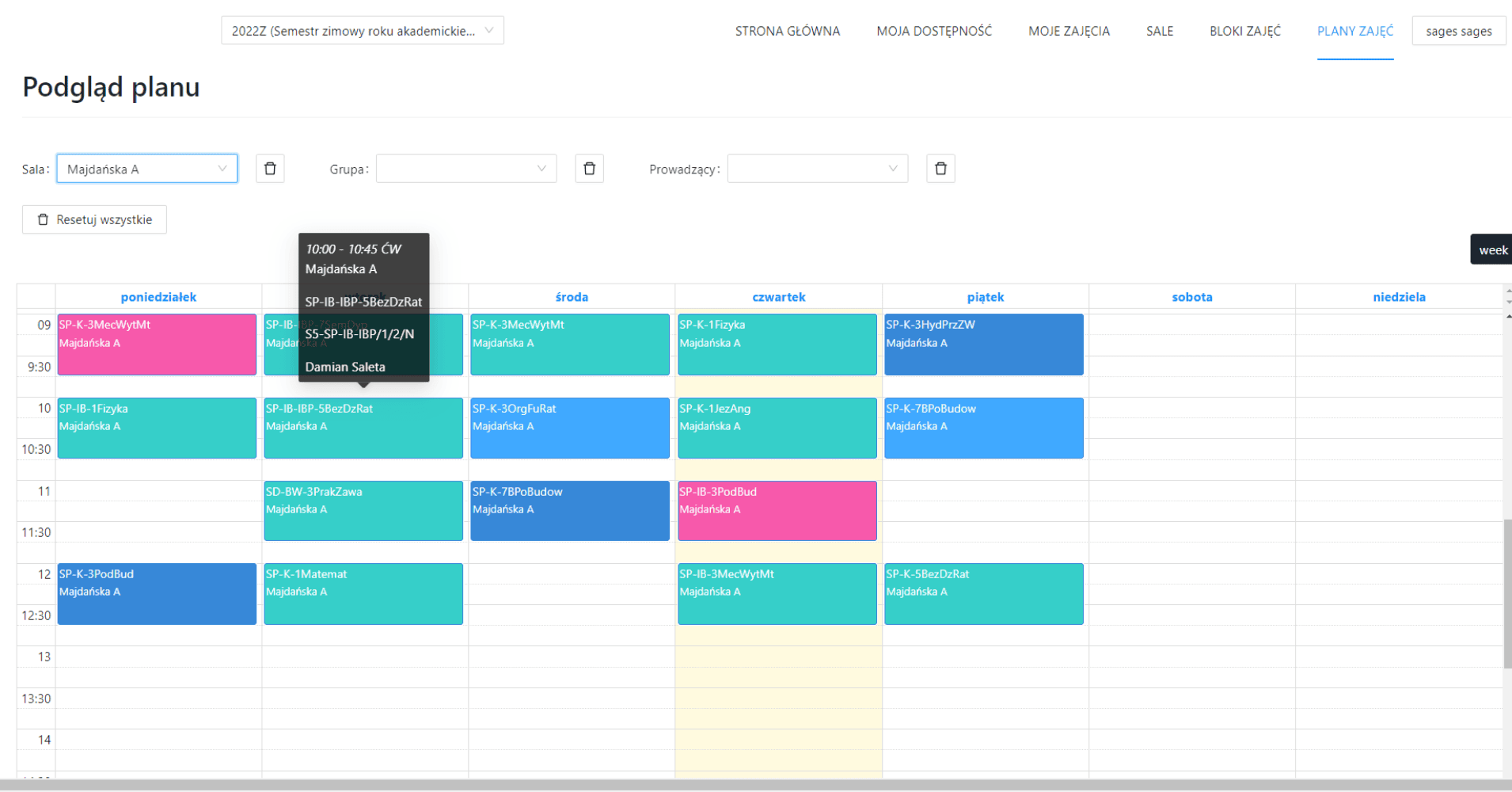 The process of creating a schedule
This is just a process proposal. We adapt to the way your University works.
01
Downloading data on subjects, class groups and instructors from the dean's office system or other selected system.
02
The lecturers determine their availability in the class calendar.
03
The planner and/or lecturer indicates preferences and priorities for assigning rooms to the subject and form of the class.
04
The system combines classes into blocks if that is the requirement.
05
The system builds the schedule and sends it to USOS or another system.
Saving time
Benefits for the university
Days instead of long weeks spent putting together a schedule. Very easy for employees to use. Customizable to meet individual university needs.
Technology
Integrates with USOS or other systems used by the university (we can adjust to individual and specific requirements of the institution).
WWW
Java
SQL
React
FET
About us
UNIplaner is Sages' in-house development based on an open source solution. In it, we use our technological and area experience, previously expanded in the development and implementation of other tools for universities. As a result, we are able to provide an effective solution designed specifically for universities at a price achievable for a public institution.
Contact the sales team

Contact form
The data administrator is Sages Sp. z o.o. with its registered office in Warsaw at ul. Nowogrodzka 62c. Provision of data is voluntary. The person to whom the data relates has the right to access, change and delete the data in the manner specified in
Privacy policy.