Offer for companies
Dedicated training - order IT training tailored to the needs of your team
Contact us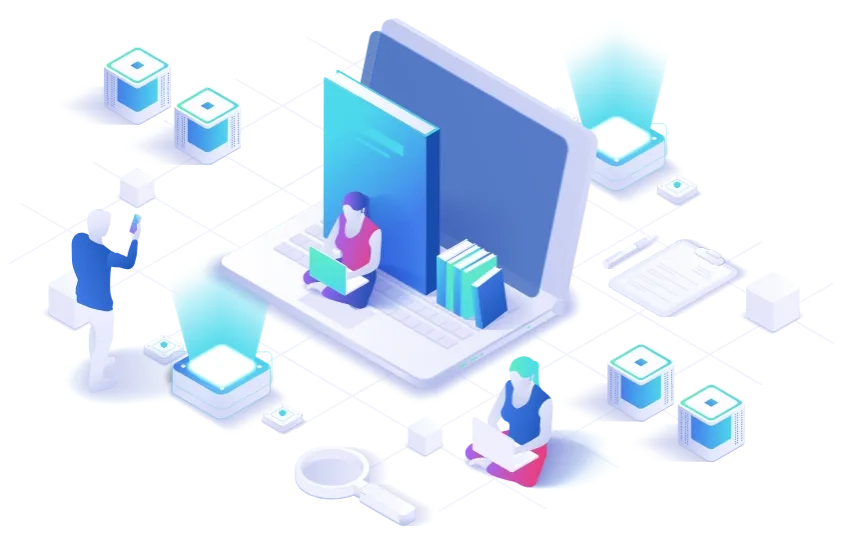 What is dedicated training?
Focusing on employee development is the cornerstone of modern business. Employees and teams are better the more knowledge and competencies they possess. Dedicated training offer is a solution designed to fit the individual needs of your team. The main advantages of dedicated training are:
Flexibility of the program
The main advantage of dedicated training for companies is the ability to fully adapt the training program to the requirements and needs of the customer and the knowledge and expectations of the participants
Quality guarantee
Guarantee of the quality of training for companies is the analysis of training needs, workshop formula of classes conducted by practitioners, summary of the training and recommendation of next steps
Emphasis on practice
We focus on learning through workshops, using examples from client projects. Participants gain practical skills that they can apply immediately after the training in their current projects.
A personalized approach
We allow you to customize the scope, timing and location of the training. Training can be held in a Sages conference room, at the client's office or remotely.
Implementation of dedicated training
01
Needs analysis
We want to know all the customer's expectations from the training.
02
Implementation of training
We take care of every detail from the program to the trainer.
03
Summary
After the training, you`ll receive a detailed report that shows the increase in knowledge of the participants.
Are you looking for other technologies?
Check out the full catalog of IT training and services
Get in touch
What do customers say about us?
A wide range of material, while at the same time going into the inner mechanisms in great detail. The presenter rearranged the material accessibly and it was clear that he knew his subject.
Participant of the training course "NoSQL Databases - MongoDB".
The feedback comes from questionnaires filled out anonymously by participants in our trainings.
Dedicated training sales department




Contact form
The data administrator is Sages Sp. z o.o. with its registered office in Warsaw at ul. Nowogrodzka 62c. Provision of data is voluntary. The person to whom the data relates has the right to access, change and delete the data in the manner specified in
Privacy policy.