Whether conducting training is our side job or one of our main sources of income, whether we conduct training internally or to a wider audience, it's worth it to be a trainer. And if you haven't yet had the opportunity to try what it's like to conduct training, I encourage you to consider such a step in your career. Below you'll learn the reasons why.
Continuous development
This is the ironclad point of almost all employment proposals. Opportunities for growth, new challenges or working on an interesting project mean everything and nothing. In the work of a trainer, paradoxically, this can be understood a little differently. The necessity to prepare workshops and classes gives a chance for a moment of more in-depth reflection on the subject matter to which they relate. We often don't have time for such reflection in projects, because everything is usually delayed, something doesn't work, and it was supposed to be done yesterday. Reflection and exploration of the subject matter are essential to do good training. Being a trainer provides an opportunity to make such deeper development simply part of our work.
Satisfaction and responsibility
Watching the people under a trainer's care gain new qualifications in a matter of days gives a lot of satisfaction. It doesn't always happen, but if a trainer comes across a highly committed group that wants to grow and has plenty of enthusiasm, it's a boost of positive energy for the weeks ahead. It may be a bit surprising, but it's also rewarding to be responsible for the high level of the classes delivered. The trainer knows that participants who are trained will return the next day to their projects. The overriding goal of any technical training should be to use the skills learned in accordance with the art of engineering. It's nice to hear later about projects that have achieved success, and one of the bricks that went into it was your work. In order to discharge this responsibility effectively, the trainer himself should have practical experience in the area from which he is training.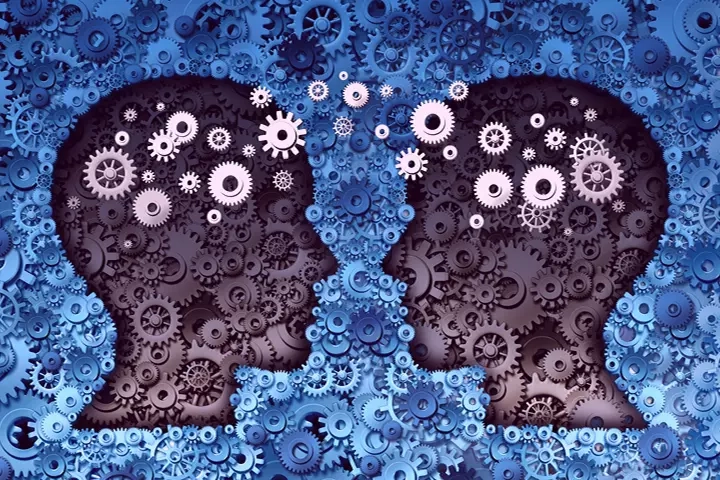 You are in full control of the situation
Training is a kind of project. The times when projects in the IT industry were self-implemented are rather a thing of the past. In the training industry this is as possible. Many people like to be the sailor, rudder and ship for themselves, and training offers this chance to take complete responsibility for its content and conduct from the content side. The second advantage of looking at training in the context of a project is its duration. It is relatively short compared to typical projects in the industry, which often last months and years. Once a training project is completed, you can proceed with another one where the topic is slightly different, the group has different expectations or faces other interesting problems. The important thing is that you have completely completed one project, achieved the goal and can face the next challenge. If you like to work independently and have a lot of influence on what you do and how you do it, you will like being a trainer. Working as a trainer also works well as a side job, especially for people who work on projects that last for years. Completing a task from time to time that has a definite clear end, which we can think of as our success, will energize us in a project whose end is not yet in sight.
Meeting new people
If you enjoy meeting new people and are not annoyed that you might not know something yet, because, after all, it's so obvious, then working as a trainer will satisfy your need to help such people. That's not the only advantage. New people around you are often a completely different perspective on the problems we have to solve. Sometimes we completely disagree with their proposals. The challenge then is to convince someone of their reasons. But it also happens that the ideas of the participants are surprising in the positive sense of the word, and their proposed solutions to the tasks prepared by the trainer can open their eyes to previously unnoticed aspects of the topics discussed. It has not been known for a long time that the best solutions are born on the borderline of experience and knowledge from different fields. For a trainer, every training session is an opportunity to be at such a frontier. How he later uses the experience gathered in this way is up to him.
People get to know you
One of the most pleasant things a trainer can hear from participants is to ask them what other trainings they're doing. This gives you the opportunity not only to provide more training to that group, but also to take part in their projects as a consultant and expert in your field. This is an opportunity to see how and what the different teams are working on, a chance to grapple with the most relevant and non-trivial aspects of their projects, and, on occasion, a chance to visit many interesting places. These are not the only effects of people getting to know you. They also often recommend your training to other teams. This is how your personal brand as a solid trainer is built in a completely credible way, and interesting proposals seek you out, not you them. If you feel that such an occupation can be interesting for you, and working with new people and topics from the IT world is what you like, then there is nothing left to do but try to prove yourself in a new professional role.