Today's data market is growing six times faster than the IT industry as a whole. Analysts estimate that by the end of 2020 we will have accumulated a total of 45 zettabytes (ZiB) of data, and the pace of data acquisition will maintain an exponential trend. To better illustrate the enormity of the accumulated data - 45 ZiB is 48,318,382,080 (more than 48 billion) TB. This amount of data stored on DVDs would result in a stack of discs that would circle the planet about 35 times.
Such massive data sets are accumulated by, among other things, the progressive digitization of enterprises, the public sector, the medical sector, social media or the dynamic development of the IoT field. Polish and foreign companies and organizations need qualified Big Data specialists more strongly than ever.
You come into contact with Big Data more often than you think
The dynamic technological development of all economic sectors has meant that huge amounts of data have flooded almost every industry. The financial sector, thanks to the analysis of massive data, is able to instantly detect any fraud or illegal operations. Marketing companies can effectively analyze and predict user behavior of e-commerce stores and improve recommendation systems and the entire promotional strategy. Data analysis also makes it possible to optimize logistics, manufacturing and medical processes, providing companies with multimillion-dollar savings in the long term.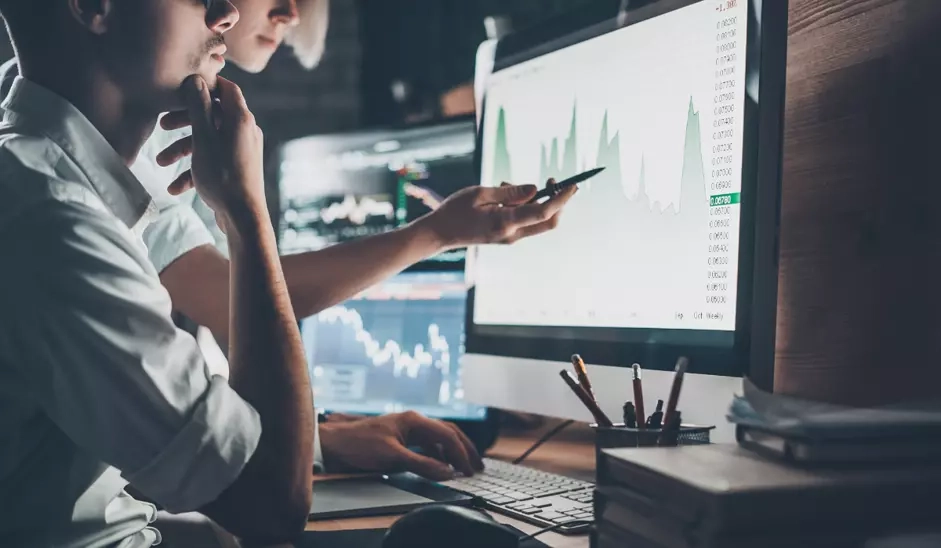 An excellent example of practical analysis and implementation of its recommendations into practice is the Rolls-Royce brand. In addition to luxury cars, the company also produces engines for modern aircraft. Such an engine generates up to 10 terabytes of data during a single flight. Unfortunately, although extremely technologically advanced, the engine is not able to analyze the data produced on its own. Nevertheless, thanks to the work of analysts processing engine data, in the near future Rolls-Royce will be able to optimize costs and marginalize propulsion unit faults, thus saving billions of dollars in the manufacturing process.
Another readily cited example is UPS, which boasts of its innovative approach to doing business. The carrier, as early as 2011, based on analysis of the massive data it was collecting, suggested to its drivers that they... not turn left. By avoiding left turns, the couriers reduced operating costs over several years, increased the rate of parcel delivery by 350,000 parcels in the same period, and reduced CO2 emissions.
Did you know that the amount of your liability insurance policy can be determined by Big Data analysis? Insurers monitor key data related to the way their customers drive, adjusting the price of services according to predicted collisions and the degree of risk of claim payment. An example is the Target network, which has even been tempted to predict when their female customers will become pregnant. This allows the company to adapt to such situations and offer an offer perfectly tailored to the needs of pregnant women.
What good is a huge amount of data if there is no one to analyze it?
Machines and devices connected to the Internet or various ICT systems generate enormous amounts of data. However, the clou is to analyze them carefully and obtain practical conclusions. It should be remembered that the real value of the data is the accuracy of its processing and drawing conclusions from the analysis. And for this you need qualified specialists. The task of Big Data analysts is to holistically align the analysis with the business model, the organization's strategy and the context of business operations.
The field of Data Science encompasses a number of rapidly developing fields - including programming, information technology, databases and data processing. For this reason, the profession of Big Data analyst is recommended primarily to managers who find themselves in the aforementioned fields and want to direct their knowledge and competence in the extremely forward-looking and promising field of Data Science.
It pays to analyze massive data
The stakes are high. People who can process and analyze Big Data are sought-after and well-paid experts who can easily find work both in Poland and abroad. Earnings of novice Big Data analysts in the US reach $50-75 thousand a year. Experienced experts can count on twice or even four times the salary.
Although the Data Science industry in Poland is still in its infancy, the earnings of Polish specialists oscillate above the average salary offered in the IT industry. Currently, data analysts in our country can count on a monthly salary in the range of PLN 12-20 thousand gross. It should be remembered that the Big Data industry in Poland is still at an early stage of development, and with its expansion we can expect much more attractive salaries, which each year will approach the salaries of analysts from overseas.
Become a Big Data expert. Now you have an excellent opportunity to do so!
Big Data analysts and engineers are currently sought after by corporations, organizations and SME companies operating in new technology, finance, marketing, industry, logistics, medicine and many other industries. Data Scientist is currently the most in-demand role in the IT sector and is also an extremely interesting, challenging and forward-thinking career path.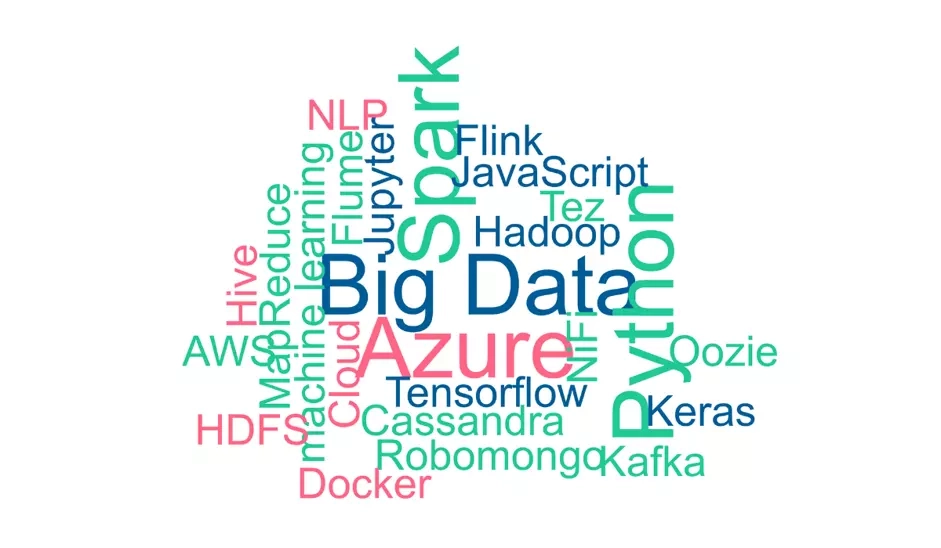 It requires skills in the use of a variety of tools and knowledge of available analysis methods. Among the range of knowledge necessary for an analyst toiling in Data Science and solving problems at the scale of Big Data are: knowledge of free-running programming in functional languages, the basics of machine learning, practical skills in the use of modern tools and technologies used in terms of data analysis and visualization, as well as their use in realizing enterprise transformation based on the data-driven model. Competence in data acquisition and stream processing will also prove essential.
You can get all the information and skills you need for a future Big Data analyst through the next editions of the continuously popular postgraduate courses at the Warsaw University of Technology"Big Data - processing and analysis of large data sets","Data Science - algorithms, tools and applications for Big Data problems", as well as in the course eagerly chosen by managers:"Data Science and Big Data in Management" implemented by Kozminski University. The studies are conducted by active experts in the field of Data Science, managers and people associated with the business world, who were the first to implement solutions and models in the field of mass data processing in Poland.
Big Data studies at the Warsaw University of Technology are intended for people with basic skills in Java programming and basic knowledge of databases and SQL language. The Data Science major, on the other hand, is addressed to people who want to use data in decision-making, especially analysts. The studies at Kozminski University are dedicated primarily to managers who plan to transform their company into a data-driven business, and want to learn how to organize and manage the necessary infrastructure for this.